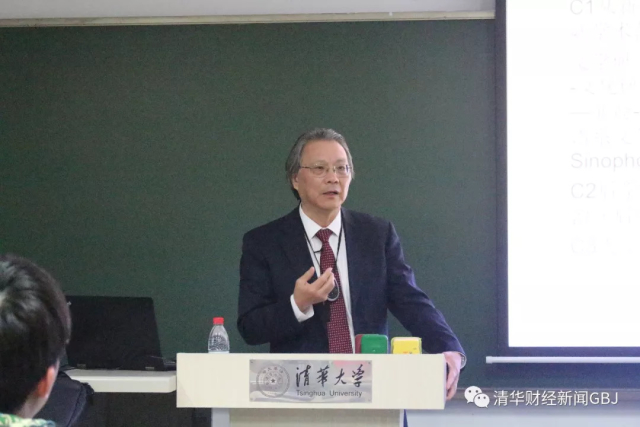 The American people's trust in the media is declining in an era of U.S. media diversity and direct communication through social media, Duke University professor Liu Kang told students and faculty at Tsinghua University on March 11.

Professor Liu, director of the Center for Chinese Studies at Duke University and a foreign member of the European Academy of Sciences, made the remarks during a lecture on "American Media and Culture Politics Today" hosted by Professor Shi Anbin, associate dean of the Tsinghua School of Journalism and Communication. More than 100 Tsinghua students and professors attended.
During his lecture, Professor Liu summarized what the evolving communications models in American politics and media over the past century, which he called "the three revolutions." The first was the broadcasting era, marked by President Franklin D. Roosevelt's "fireside chats" of the 1930s. The second one was the television era, which saw television shaping American political discourse and decision-making. It was typified by the televised 1960 presidential debate between John F. Kennedy and Richard M. Nixon, he said. The third one is the current era of social media, marked by Donald J. Trump's direct communication with the public on social media. Professor Liu called it "Twitter governance." Trump, he argued, represents the transformation of charismatic political leaders into media stars in today's American society.

Professor Liu reviewed the history of American humanistic studies from three dimensions, which he described as "popular history," "intellectual history" and "academic history." He also discussed topics including the current situation of Chinese media in the United States, the phenomenon of "pan-entertainment" in American politics and the management of New Media in the United States.
This lecture is the sixth activity in a program called "Tsinghua Journalism & Communication Lecture Series," which is hosted by the Tsinghua School of Journalism and Communication.